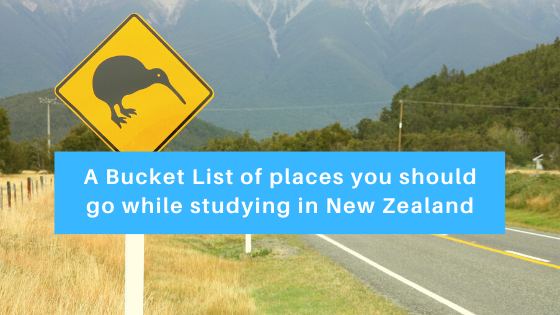 New Zealand is a stunning, clean, green, natural playground, a place to admire unspoiled natural landscapes, incredible national parks, and monumental adventure-filled destinations. Or, perhaps you watched Frodo and friends go from the adorable rolling green hills of the Shire to larger-than-life landscapes of majestic mountains and wondered if the vistas were too beautiful to be real. With so many choices at your fingertips, it might be hard to decide what to check out first. But don't worry we're here to help you with that: just take a look at our pick of the country's must-visit attractions.
Hike the Tongariro National Park
If you are a Lord of the Rings fan, hiking the Tongariro Crossing might feel a little familiar. It was used to film the scenes of Mount Doom in the epic fantasy series. You can follow in Frodo's footsteps and hike through Mordor, marveling at the rugged, barren volcanic landscapes and strangely colored lakes. You can see why this foreboding and otherworldly part of New Zealand was chosen as the stand-in for the stronghold of the great and powerful Lord Sauron.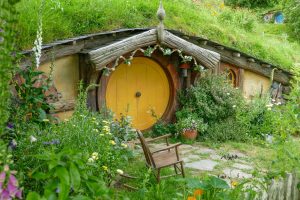 Fulfill your Hobbit dreams at Hobbiton
If you are also a Lord of the Rings fan, you will love visiting Hobbiton itself – the movie set still looks exactly as it did in the films. It is located near Matamata on the North Island and you can take a guided tour of the set to learn about how Tolkien's novel was brought to life. This is one of the top attractions not to miss in New Zealand.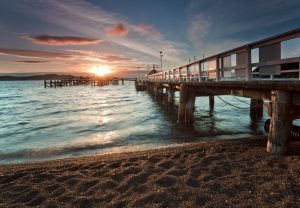 Cruise at Bay of Islands
The turquoise waters and peaceful islands of this bay are one of the most popular tourists draws in New Zealand. This area is popular for sailing and fishing and it also has a significant history. Around 700 years ago it was where one of the large Maori migration canoes journeyed to New Zealand from Hawaiki. The Maori people settled throughout the bay and on several of the islands, establishing various tribes. The settlements that were established here played important roles in the development of New Zealand. You can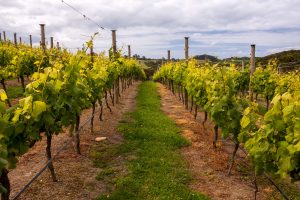 Drink wine at Waiheke Island
If you like wine, you'll love Waiheke Island. Located only a 40-minute ferry ride from Auckland, this gorgeous spot is where you can spend a lazy, sunny day sipping wine and admiring views of olive groves and beaches. You can also wander along the white sand at Oneroa and Onetangi beaches, swimming in the sheltered waters there. Waiheke also has a thriving arts scene and a very cool sculpture park and hosts regular cultural events.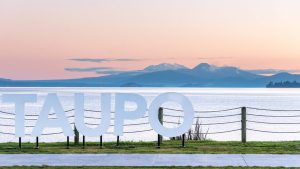 Relax at Lake Taupo
Lake Taupo is a mind-boggling expanse of water – almost the size of Singapore. It was created over two thousand years ago by a volcanic eruption that was so big it made the skies dark as far away as China and Europe. These days it is a tranquil lake, warmed by geothermal currents and perfect for boating, swimming, and fishing. You can visit the spectacular Craters of the Moon, where you can see evidence of the geothermal birth of the lake in the boiling mud pools and steaming craters. This is a very popular spot to stop when driving the North Island, as it offers a chance to get out and stretch your legs while admiring the peaceful waters.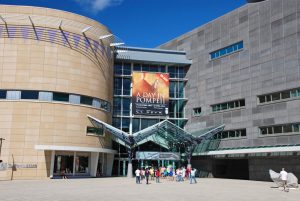 Museum of New Zealand
The Museum of New Zealand in Wellington, also known as Te Papa, is an innovative cultural institution that is recognized as a world leader in interactive visitor experiences. At this museum, located in a great location on the waterfront, you can learn about Maori history, New Zealand's nature, and much more. Te Papa also hosts a create event program which features performances, lectures, and much more. It also hosts traveling art exhibitions from all over the world.
Marvel at Waitomo Glowworm Caves
As you float through this cave, look above you on the ceilings and walls. You will see a glowing galaxy of tiny pinpoints of light, looking like stars twinkling in the blackness. This is one of the most well-known attractions not to miss in New Zealand and visitors have been marveling at the glowworms since the late 1880s. The cave is around two hours south of Auckland on the North Island and several tours will take you on a boat through these surreal and magical caves.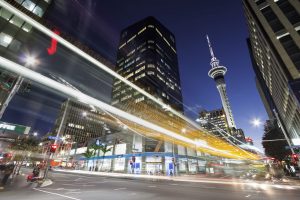 Get to know Downtown Auckland
Auckland is the largest city in New Zealand, as well as in all of Polynesia. Known as the "City of Sails" it offers a lot for visitors to enjoy, including world-class culture, excellent museums, an exciting nightlife scene, and lots of great restaurants. With all of these urban delights surrounded by spectacular coastal scenery, it's not difficult to see why Auckland is regarded as one of the most livable spots in the world. With a huge variety of things to see and do and places to dine, shop, drink, and dance – you'll find something for everyone here. Head to the Chancery district if you are interested in fashion or trendy cafes, or wander through the Viaduct Harbour where you can sit at a bar overlooking the water and watch the world go by.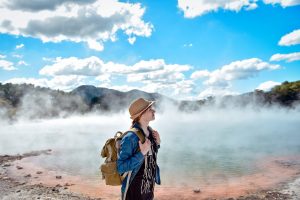 Visit Rotorua
Rotorua is a town that is a lot prettier than it smells. You'll catch a whiff of the "eggy-fart" sulfur smell as soon as you get close, but it doesn't take too long to get used to. The strange aroma comes from the geothermal hot springs and geysers that have been attracting visitors for over 100 years. You can hike along boardwalks past the steaming cauldrons and bubbling mud pools and even see a 30-meter geyser shooting out of the earth. As well as geothermal wonders, Rotorua is also known for the spectacular cultural performances put on by its Maori population. While you are there, attend a huge traditional hangi feast in which the meat (pork, lamb, beef, or shellfish) is buried underground for hours with hot rocks to slowly cook while the tribes dance and perform the powerful Haka (a war chant).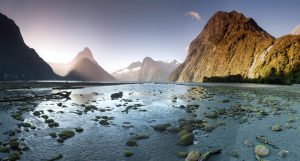 Enjoy the wonders of Milford Sound
This jaw-dropping natural wonder is included on almost every brochure and tourism video for the South Island – and it's easy to see why. As you drift through the fjord on a boat you will look upward at thousands of feet of cliffs rising from the ocean. Rudyard Kipling described it as the 8th wonder of the world and when it rains the waterfalls cascading down the sheer rock faces are even more impressive. Boat cruises will take you through these fjords, carved by ancient glaciers… or you can explore them by diving, sea kayaking, or flying over in a helicopter.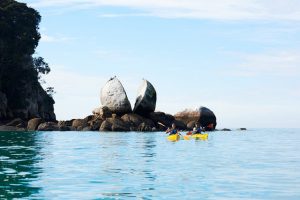 Kayak at Abel Tasman National Park
Named after the first European explorer to sight New Zealand, Abel Tasman National Park is located between Tasman Bay and Golden Bay in the north of the South Island. This is the only coastal national park in New Zealand and you'll be in awe of the clear turquoise water and golden sandy beaches. There are many things to do here, including hiking the Abel Tasman Coast Track along the coastline through native bush, visiting the impressive "Split Apple Rock" (pictured above), taking tours through the park, and sea kayaking in the sheltered bays.
Feel the chill at Fox Glacier
Another one of the natural beauties of the South Island is Fox Glacier. It is located on the West Coast in what is known as "Glacier Country" and it can be reached within 4.5 hours by car from Queenstown. Visiting this remote and beautiful place gives you a rare opportunity to explore one of the few glaciers in the world that ends in a lush rainforest 300 meters above sea level. It is one of the most accessible glaciers in the world and it is even possible to walk to the terminal face, go on an ice hiking adventure or take a sightseeing flight. Don't miss the chance to see this ancient river of ice close up!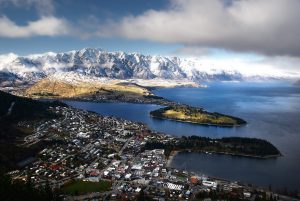 Explore Queenstown
Queenstown is a picturesque town on the South Island, surrounded by the rugged peaks of The Remarkables and the sparkling waters of Lake Wakatipu. It's hard to be bored here – the city itself has a thriving arts and culture scene, many lip-smacking restaurants, and a great nightlife. Plus, a nature playground is on your doorstep and you can enjoy every type of wild activity imaginable – from bungy jumping to skiing to snowboarding to hiking and much more. It is an essential stop on any tour of the South Island. You can even jump out of a plane and float down slowly, high above the shimmering lake and peaks tipped with patches of snow.
By: Antonette Garcia-Toñacao
https://www.visas.org.au/wp-content/uploads/2021/04/New-Zealand.png
315
560
Antonette Garcia
https://visas.org.au/wp-content/uploads/2017/11/MEI_Logo_Color_small-300x186.png
Antonette Garcia
2021-04-19 07:37:44
2021-05-13 00:36:21
A Bucket List of places you should go while studying in New Zealand