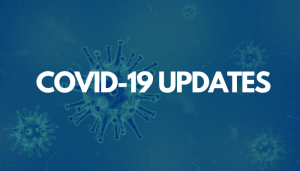 Latest advice
This page is regularly updated.
Travel into Australia
Australia's borders are closed. Only Australian citizens, residents and immediate family members can travel to Australia. Learn more about who can enter Australia from the Department of Home Affairs.
Australian Border Force liaison officers will work with airlines at overseas airports to identify those who should not board flights to Australia.
Since 27 March 2020, no foreign-flagged cruise ships may enter Australian waters (with limited exceptions). The cruise ship ban is in place until 17 September 2020, but this does not mean the ban will be lifted at that time. The Australian Health Principal Protection Committee reviews the ban regularly.
Everyone who arrives in Australia will be quarantined for 14 days and might have to comply with other state and territory travel restrictions.
See our printable resource for International travelers arriving in Australia.
Health screening
Travelers arriving from any country may be health screened when they arrive in Australia.
If you are on an international flight and show signs of an infectious disease:
the airline must report you to biosecurity officers
biosecurity officers will assess you before you get off the plane
when you land you will be quarantined or may be sent to the hospital
If you've flown recently, check whether someone on board had COVID-19:
Quarantine for incoming travelers
To prevent the spread of COVID-19, all travelers arriving in Australia by air or sea must go into government-approved mandatory quarantine for 14 days from arrival, with limited exceptions.
State and territory governments, with support from the Australian Government, manage quarantine arrangements including:
transport for travelers from their arrival point to their quarantine accommodation
quarantine arrangements at the accommodation facility
You must quarantine in the city you arrive in for 14 days, even if you plan to travel elsewhere in Australia.
Once you have completed quarantine, you can travel within Australia in line with state and territory domestic travel restrictions. This may include further quarantine requirements.
You may be tested for COVID-19 in the first 48 hours and then between days 10 to 12 of quarantine. If you refuse to test, you may have to quarantine for a longer period. Exact testing arrangements depend on states and territories.
In some states and territories, you may also have to pay a contribution to the cost of quarantine.
To learn more or to ask about someone you know who is quarantined, contact your state or territory government health department.
THE HON ALAN TUDGE MP
MINISTER FOR POPULATION, CITIES AND URBAN INFRASTRUCTURE ACTING MINISTER FOR IMMIGRATION, CITIZENSHIP, MIGRANT SERVICES AND
MULTICULTURAL AFFAIRS
THE HON DAN TEHAN MP
MINISTER FOR EDUCATION
MEDIA RELEASE
20 July 2020
Supporting international students to support Australian jobs
The Morrison Government is making a number of changes to student visa arrangements to ensure Australia remains a priority destination for international students as we emerge from the COVID-19 pandemic.
International students are extremely important to Australia and our economy, contributing
$40 billion annually and supporting 250,000 jobs. Many also go on to become great Australian citizens.
While the closure of our international borders has been critical to our success in slowing the spread of the coronavirus, and Australia has been a leader in this regard, it has presented challenges to the education sector and students, both here and offshore.
These five visa changes will ensure international students are not worse off due to the coronavirus pandemic and that Australia remains competitive with other countries.
The changes include:
The Government will recommence granting student visas in all locations lodged outside Australia. This means when borders re-open, students will already have visas and be able to make arrangements to travel.
International students will be able to lodge a further student visa application free of charge if they are unable to complete their studies within their original visa validity due to COVID-19.
Current student visa holders studying online outside Australia due to COVID-19 will be able to use that study to count towards the Australian study requirement for a post-study work visa.
Graduates who held a student visa will be eligible to apply for a post-study work visa outside Australia if they are unable to return due to COVID-19.
Additional time will be given for applicants to provide English language results where COVID-19 has disrupted access to these services.
Acting Minister for Immigration, Citizenship, Migrant Services, and Multicultural Affairs Alan Tudge said the changes provide assurance to international students already in Australia and those who haven't been able to travel due to COVID-19 border closures.
"These measures back the international education sector – our fourth-largest export sector
– and will assist its recovery," Mr Tudge said.
"In making these changes, we have been guided by the principles that the health of Australians is key, but that international students should not be further disadvantaged by COVID-19.
"We are a welcoming nation with a world-class education system and some of the lowest rates of COVID-19 in the world. Students want to study here and we want to welcome them back in a safe and measured way when it is safe to do so.
"Doing so will not only support the education sector, it will also have flow-on effects for many local communities and businesses, including accommodation services, tourism, hospitality and retail."
Minister for Education Dan Tehan said the changes would give international students confidence in their visa arrangements so they can make plans to study in Australia when it is safe to do so.
"Our remarkable efforts in controlling the spread of the virus mean we can begin to welcome back international students in a COVID safe way once state borders re-open and face-to-face learning resumes," Mr Tehan said.
"As well as supporting jobs, international education builds our connection to the rest of the world and supports a number of critical industries like health, aged and disability care."
The Government has previously relaxed work restrictions for international students working in the health, aged and disability care sectors during the COVID-19 pandemic. It has also been flexible in cases where the COVID-19 pandemic has prevented international students meeting their visa conditions, such as not being able attend classes in person.
Media contact:
Minister Tudge – Steve Kidner 0466 385 097
Minister Tehan – Lauren Fitzpatrick 0436 697 169
 I have a Student visa
I work in a critical sector for COVID-19 (Agriculture, Health, Aged Care or Supermarkets)
Latest updates/media releases
The Government is taking a flexible approach in relation to student visa conditions where COVID-19 restrictions have prevented conditions being met, such as attendance at class or use of online learning.
If your study in Australia is ending, and you are unable to depart Australia, you can apply for a Visitor visa (subclass 600). You need to do this before your Student visa expires.
If your course is 'out of session'
You can work unlimited hours if your course is considered 'out of session'. Courses are considered 'out of session' during scheduled course breaks or if a student has finished their course as scheduled.
If you are studying a masters by research or a doctorate course
If you have commenced studying a masters by research or a doctorate course, you may work unlimited hours.
If your course has been deferred
You can work over 40 hours per fortnight if your course has been deferred.
Exemptions for some international students
Certain student visa holders can work for more than 40 hours per fortnight to support the supply of essential goods and services for Australians if they are:
Employed in the nursing sector
Employed by registered supermarkets (from 1 May 2020, this changes and students will only be able to work 40 hours per fortnight)
Employed in the aged care sector
See Employers with access to these essential service arrangements.
Australian study requirements
The Department of Home Affairs does not regulate mode of study requirements.
You should contact your education provider.
Please refer to the Joint TEQSA and ASQA statement relating to flexible delivery.
For the exceptions as a result of the travel restrictions, see the National Code requirements for affected tertiary students to undertake online study.
Notifying the Department
You do not need to notify the Department if you return home, or your study situation changes.
Your visa remains valid until you lodge another visa application, or your visa expires. The status of your visa will remain unchanged if you return home or defer your studies.
Students experiencing financial difficulties
You are encouraged to rely on family support, part-time work where available and your own savings to sustain yourself in Australia.
If you are unable to support yourself, you should make arrangements to return to your usual country of residence, noting that it is a condition of all Student visas that holders have access to funds to support themselves for the duration of their stay in Australia.
Students who have been in Australia longer than 12 months who find themselves in financial hardship will be able to access their Australian superannuation.
The Government will continue to engage with the international education sector which is providing some financial support for international students facing hardship.
Self-quarantine
Overseas arrivals
If you arrived in the Northern Territory (NT) from overseas prior to 28 March:
You must serve out the 14 day period as explained to you on arrival.
Public health officers, police and other authorised officers will be checking that you are respecting the community by doing the right thing.
Fines will apply if you are not.
Interstate arrivals
If you arrived in the NT from interstate prior to 11:59pm on 1 April:
You must serve out the 14 day period as explained to you on arrival.
Public health officers, police and other authorised officers will be checking that you are respecting the community by doing the right thing.
Fines will apply if you are not.
People carrying out compliance checks will be displaying appropriate identification. They don't need access to premises.
Anyone asking to access your premises should be refused. If you have concerns you should contact the police on 131 444 or 000 in an emergency.
Forced quarantine
Overseas arrivals
Arrivals in the NT from overseas after 28 March will be escorted to hotels and monitored for 14 days of quarantine.
If you arrive after 3 April, you will need to pay for quarantine costs.
Interstate arrivals
Arrivals in the NT from interstate from 11:59pm 1 April will be escorted to hotels and monitored for 14 days of quarantine.
If you arrive after 3 April, you will need to pay for quarantine costs.
Exemptions apply for individuals engaged in specific work with specific skills. Read about border controls to see if you qualify for an exemption.
Read the whole guidelines here: https://coronavirus.nt.gov.au/stay-safe/quarantine
UPDATE FROM OUR PARTNER SCHOOLS