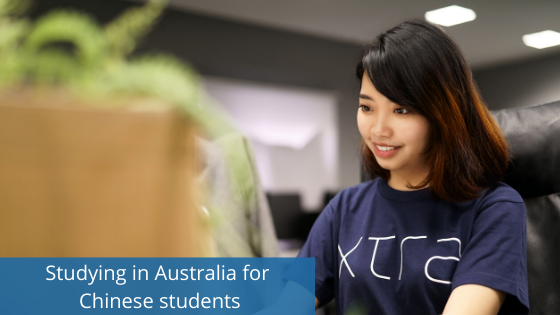 Studying abroad is fairly popular among Chinese students, with over 20,000 studying around Australia. This is crucial as it can be intimidating for you to be immersed in a culture that is far from your own. Understanding what you're in for goes a long way towards putting you at ease, though. So, here are everything that you need to know if you're considering advancing your studies abroad to help make your transition smoother.
Before You Leave
As with any other country, there are visa requirements that need to be met. You specifically need to get an Australian Student Visa. Costing around CNY 2,730 and lasting for five years, the visa also requires you have health insurance and be at least six years of age. You also need to be already accepted in an educational institution in Australia—that's easy enough to accomplish as many of the best allow for applications online.
A Shorter Road
In spite of the fact that it's almost 9,000 km from Beijing International Airport, the flight time to Australia—Sydney specifically—is only a manageable 12 hours at most. These are direct flights provided by Air China. This means that it is easy enough to fly home for vacations or when you get homesick. Again, you can opt for the scenic route and enjoy a few stopovers along the way.
The High Cost of Living
You need to be very careful when it comes to spending in Australia, however, as prices are generally higher in Australian cities. This covers the range of critical spending from rent to meals and even groceries. Meals are more expensive by roughly CNY 60, while average rentals can be costlier by up to 115%. The difference isn't so big when it comes to simpler groceries and supplies where the it falls between CNY 4-10 at an average.
Making a Living in Australia
The good news is that if you do choose to eventually work in Australia, you can expect income that is almost 11 times what you would get if you apply your skills in China. For a profession like nursing, for example, can earn up to CNY 35,000 in China whereas in Australia, that salary cap comes out to around CNY 420,000! That even applies to more basic jobs that you can get while studying or as you are still a fresh graduate after your five-year stay.
Finding Support
With nearly 166,000 Chinese students at any given time in Australia, you will never completely feel homesick. In fact, this large number has meant many different student organizations have been put together to provide everything from study help, emotional support, and even job placements. The biggest of these includes the Australia-China Youth Association, Sydney University Chinese Student Association (SUCSA), and the University of Melbourne's Chinese Students and Scholars Association—and there are many more in other bigger Australian educational institutions.
It's a Celebration (or Not)
Admittedly, there also aren't that many holidays in common between the two countries. Chinese New Year, however, is one that the thriving Chinese community in Australia does celebrate with street festivals, Chinese markets, local entertainment programs, and firecrackers. Note, however, that this isn't celebrated as a non-working holiday, though some Chinese businesses will close down.
Apart from specifically student groups, there is a thriving community of Chinese immigrants in Australia. That means that any student will feel just as home while there for studies. The higher prices might pose a challenge but this is offset by much higher income potential.
https://www.visas.org.au/wp-content/uploads/2019/05/Living-in-NZ-1.png
315
560
madmin
https://visas.org.au/wp-content/uploads/2017/11/MEI_Logo_Color_small-300x186.png
madmin
2019-05-15 02:00:15
2021-05-13 00:36:22
Studying in Australia for Chinese Students