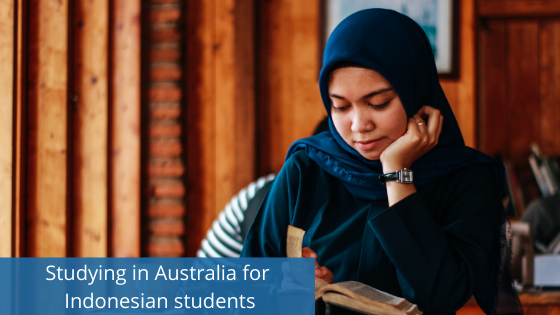 According to the Australian Embassy in Jakarta, Australia has been the destination of choice for many Indonesians seeking studies abroad. In fact, there has been an increase of 8% in the number of students enrolling in higher educational institutions in the country and the number looks to be rising. One of the biggest reasons for this is the renowned quality of these institutions on the world stage with relatively more affordable prices to match. Here's all you need to know to get there.
Meeting the Requirements
One of the first things that you need to do is to secure your entry into the Australian educational institute of your choice. This can be easily done online with the help of the Australian embassy. One this is done, you also need to get comprehensive health insurance coverage. This last bit is for your protection anyway. Apart from that, you just need to pay in IDR 6,000,000 fee for the visa which will last you for five years.
Getting There
Indonesia itself is one of the closest South Asian countries to Australia geographically. With a distance of just over 5,600 km, the travel time to Australia isn't too bad. You can complete the journey in 7 hours if you opt for a non-stop flight via Garuda Indonesia. Because of this proximity, stopovers are not a common option. You can take an optional detour to Singapore but that's something that will double your flight time.
The Cost of Your Stay
In general, everything cost much more in Australia than in Indonesia. This is particularly true when it comes to rent prices which can be as high as 300% more. A small one-bedroom apartment which costs IDR 3,500,000 in Indonesia will cost up to 17,500,000 in Australia. This price crunch is less felt in essential groceries where fruits, vegetables, and basic commodities are only IDR 10,000 higher in most cases.
Offset by Income Potential
Management courses are particularly popular with Indonesians according to a report by the Australian Embassy. In Indonesia, a general manager can expect to earn upwards of IDR 408,000,000 annually—which is comfortable enough for the nation. In Australia, that salary balloons to IDR 976,000,000—a growth factor of more than 100%. This makes it particularly lucrative to invest in a good education in Australia with the goal of finding gainful employment there.
Little Indonesias
As with many other Asian nationalities, there is a significant Indonesian presence permanently living in Australia. The greatest majority of these are found in Brisbane, Kingsford, and Botany—all of these having specific areas where Indonesians have settled in. These numbers are not as prolific as other Asian countries, however, as Indonesians generally prefer to go home due to the proximity of the two nations.
Multi-Cultural Celebrations
As a nation of mostly Muslims and Buddhists, there are little to no holidays in common with the Australian calendar. That being said, the culture of inclusion in the country has allowed Indonesians to celebrate the most important of holidays including the start and end of Ramadan, and up to three New Years—western, Chinese, and Hindu. In particular, the day of sacrifice—Eid al-Adha—often sees Australian institutions and office providing breaks for their Muslim students or employees.
Proximity, quality, and affordability make Australian education appealing to Indonesians. With the world-class education offered as well as the many income potentials to explore, it's a smart move for budding Indonesian to join many who have successfully banked on Australia to help guide their future.
https://www.visas.org.au/wp-content/uploads/2019/05/Living-in-NZ-4.png
315
560
madmin
https://visas.org.au/wp-content/uploads/2017/11/MEI_Logo_Color_small-300x186.png
madmin
2019-05-23 02:00:14
2021-05-13 00:36:22
Studying in Australia for Indonesian Students